Intellectual property rights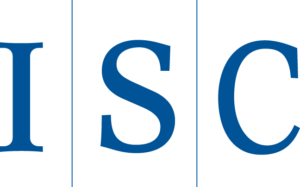 Specializing in Digital Forensics and Intellectual Property 
ISC represents a majority of the trademark holders, within the apparel industry facing trademark infringement. Mr. Voyles has been qualified as an Expert Witness by the U.S. Federal Court in the area of counterfeit apparel and accessories and the values thereof.
Brand protection is important to all businesses – large or small. ISC continually monitors businesses, as well as websites for those businesses, and investigates Copyrights, Trademarks, Patents, Domains, Brand Protection, Design Protection and intellectual property rights infringements.
Who is selling counterfeits of my Brand?
It is our job, not only to find the sale of counterfeit goods, but to find the true owner and how the distribution is taking place.  Then you, as the Trademark Holder, can make the best decision on how to enforce.  
Almost every IPR case starts with a Undercover Purchase, whether in person or on the Internet.  At ISC we have made more than 10,000 undercover buys.  Anyone can buy something, but a real trained undercover investigator can gain some of the intelligence that you just can not get in any other way.   
ISC offers the service of civil Cease & Desist letters on behalf of Trademark and Intellectual Property Rights owners. ISC also has approved custodial storage facilities for civil cases.
Assisting Law Enforcement
Assisting and Training Law Enforcement
When your Brand is on board with ISC
ISC can assist federal, state, and local law enforcement agencies on your behalf by providing expertise regarding authenticity.  As well, ISC works at instigating and assisting in uncovering illicit counterfeiting manufacturers, distributors, and sales agents.
ISC has presented thousands of cases to every level of Law Enforcement in all the major cities and many others in Texas.  Having the experience in what, how and to whom the presentation should be given, can save an enormous amount of time.  
Having been recognized as an expert witness in Federal court under Rule 702 of the Federal Rules of Evidence, ISC is prepared to represent each and every case effectively and effeminately when called.
Because of the experience that ISC has gained and the quality case assistance we provide, the evidence is usually so overwhelming that most cases plea.
The above provides only a brief description of what IPR investigations encompass. With ISC's experience of over 10,000 cases, we can tailor a program to fit your specific needs.
It's time to let us help you.