 Investigation Services Company LLC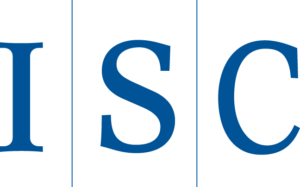 Specializing in Digital Forensics and Intellectual Property 
Computer Forensic Investigations includes data collection, preservation, and examination of numerous types of digital media. 
CELL PHONE AND MOBILE DEVICE FORENSICS
Cell Phone and Mobile Device Forensics involves the collection, preservation, and examination of evidence from mobile devices such as cell phones and tablets.
CDR, GPS AND CELL TOWER RECORDS ANALYSIS
Cell tower, GPS and Cellular Data Records (CDR) analysis involves the mapping of location records obtained from cellular providers and other electronic service providers..
EXPERT TESTIMONY AND CONSULTATION
We provide expert testimony in hearings, trials, depositions, and affidavits; expert reports; and consultation services to assist in the identification and collection of invaluable digital evidence.
ANTI-COUNTERFEIT MEASURES
 ISC has gained much of its notoriety through investigations representing many of the world's most valuable Trademarks and Intellectual Property Rights owners.
Brand protection is important to all businesses – large or small. ISC continually monitors businesses, as well as websites for those businesses, and investigates Copyrights, Trademarks, Patents, Domains, Brand Protection, Design Protection and Intellectual Property Rights infringements.
ISC offers the service of civil Cease & Desist letters on behalf of Trademark and Intellectual Property Rights owners. ISC also has approved custodial storage facilities for civil cases.
ISC is available to conduct training on the methods of conducting intellectual property cases and identifying products as counterfeit or authentic
It's time to let us help you.