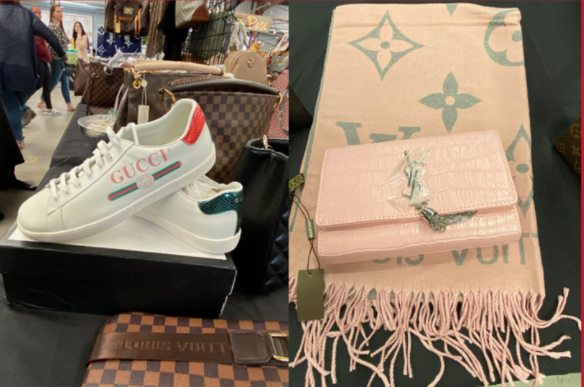 HSI Dallas seizes $1.3M in counterfeit goods at the World's Largest Flea Market
The Canton Police Department, Texas Department of Public Safety Criminal Investigation Division and industry experts with Investigation Services Company, LLC each played a critical role in supporting the seizure. The Van Zandt County District Attorney, Tonda Currey will be handling the prosecution. Felony charges are pending for the individuals allegedly selling the counterfeit goods.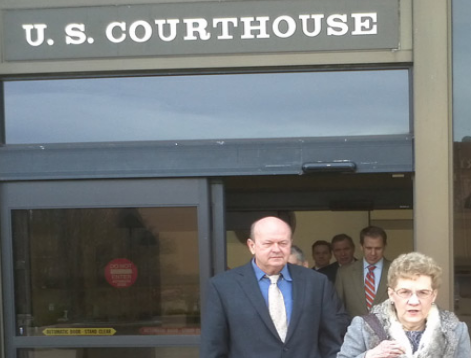 Bogus goods to cost flea market $3.6 million
A federal jury Thursday slapped a local flea market with a $3.6 million award to the designer brand Louis Vuitton for allowing vendors to sell knockoffs of its products.
Voyles' husband, Joel, who runs the investigation company that was hired by Louis Vuitton to gather evidence of counterfeit sales
https://www.mysanantonio.com/news/local_news/article/Bogus-goods-to-cost-flea-market-3-6-million-2492681.php https://www.mysanantonio.com/news/local_news/article/Indifference-to-fakes-seen-at-flea-market-2457709.php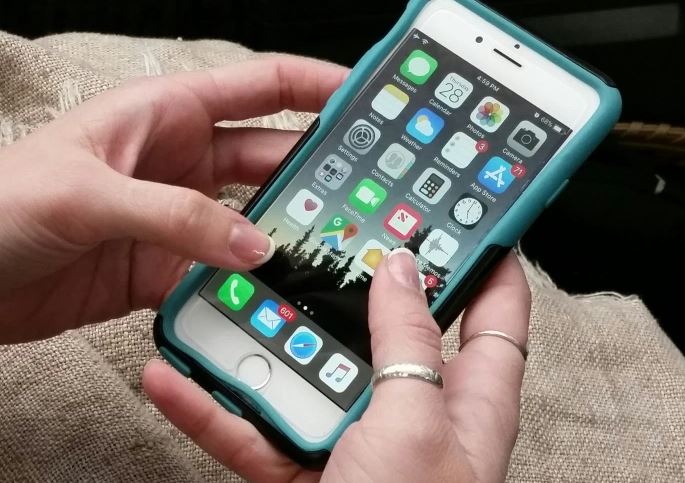 Couple accused of selling counterfeit designer phone cases at Austin flea market
On June 9, APD's CCU undercover operation, along with former Forth Worth Police officer Joel Voyles, an expert in counterfeit merchandise, approached their booth at Austin Country Flea Market, located at 9500 State Highway 290, an affidavit says.
While undercover, police say one of the officers bought a counterfeit OtterBox case from Duarte for $30. After the officer bought the case, Voyles looked at the case and confirmed it was counterfeit.
https://www.kxan.com/news/local/austin/couple-accused-of-selling-counterfeit-designer-phone-cases-at-austin-flea-market/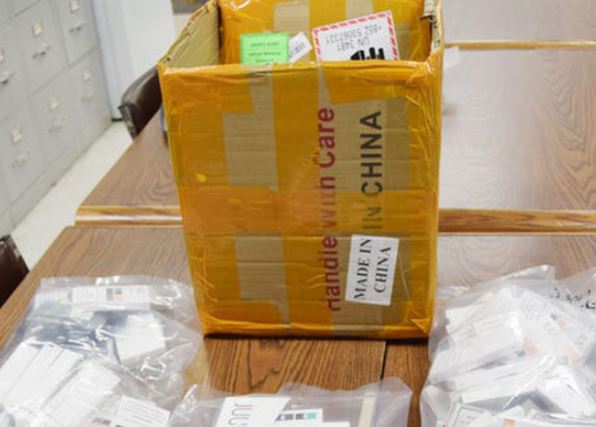 Search warrant leads to fake Juul discovery
WICHITA FALLS, Texas (TNN) – During the execution of a search warrant, the Bowie PD is reported to have found and seized around $2,600 in fake Juul products manufactured in China.
Lt. Randy Hanson said they first made contact Monday when they received a phone call from Joel Voyles, with the Investigative Service Company of Fort Worth. He explained that U.S. Customs' officials had intercepted a package from China 
https://www.newschannel6now.com/2019/09/16/search-warrant-leads-fake-juul-discovery/
Fake designer goods seized from Missouri City father and son
HOUSTON, Texas (KTRK) — Federal agents and Houston police officers had to bring in a semi-truck to seize all the items confiscated after the arrests of a father and son considered to be the largest distributors of fake luxury goods in the Houston region
https://abc13.com/fake-handbags-in-houston-designer-fakes-shahid-nadeem-saad/5233228/
It's time to let us help you.